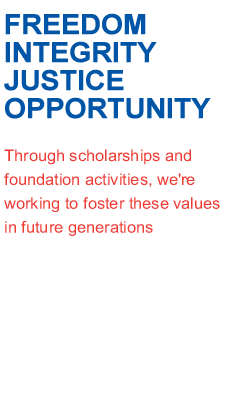 Support The J. Edgar Hoover Foundation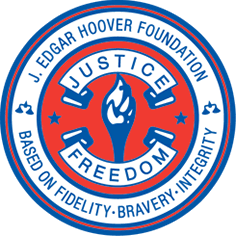 We need your help to keep the legacy of J. Edgar Hoover alive for the future. Every day we receive scholarship requests from young men and women who want to make more of their futures, and the future of our nation.
Yes, the demand is great. Yet our ability to provide scholarships does not nearly equal the need. That's why we need your help. Join us as we work to reach our goal. In the name of J. Edgar Hoover. In the name of our nation. And in the name of countless young people striving to better themselves.
Your donation to The J. Edgar Hoover Foundation will not only keep alive the memory of a great American hero, but will help bring to life the dreams of many deserving young Americans.
In addition to a tax deductible contribution, we would like to invite and encourage our supporters to consider a legacy endowment to the Foundation and its charitable works.
Please make your tax-deductible contributions as generous as you can BY CHECK, or ONLINE using our safe and secure checkout.
(Online donations can be made via Paypal OR via Credit Card)
Checks should be made payable to The J. Edgar Hoover Foundation, and sent to:
The J. Edgar Hoover Foundation
c/o John F. McCaffrey, General Counsel
950 Main Avenue, Suite 1100
Cleveland, Ohio 44113

For further information, please contact Mr. McCaffrey via email (john.mccaffrey@tuckerellis.com) or phone (216-696-3486).